JANUARY
FEBRUARY
The Runway Show 2013 Sponsored By BELK…Be You! Be Stylish! Be Successful!
Friday, Feb 1 7:30p
The Empire Room
, Greensboro
Enjoy An Evening Of Fashion &  Support Dress For Success! Join us for the 3rd annual fashionable fundraiser produced by the women of Artist Collaboration Group artistcollabgroup.
February 9th, 10 am to 5 pm

Please join us from 10am-5pm for the best bargains on winter and spring fashions

Entrance 2 of Northgate Mall
Natural Hair Education Week – Daily Events
Start Date : March 18, 2013
End Date : March 24, 2013
Time : 6:00 PM to10:00 PM
Email : cltnaturalhair@aol.com
Location :
Healthy Home Market, 2707 South Blvd, Charlotte, NC 28209
Location : Winston-Salem State University, Albert H. Anderson Center, 601 Martin Luther King Jr. Drive, Winston-Salem, NC 27110
Organized by: My Natural
Tel: 336-750-3383
Website: http://www.mynatural.org/triad-natural-hair-show-2013.html
The Redress 2013 Eco-Fashion Show will be held Saturday March 23, 2013 at Raleigh Marriott City Center. 
http://www.redressraleigh.com/
APRIL
16th Annual Fashion Expose Show.   Sponsored by: AATS   April 1 – 5th, 2013
NC State University   College of Textiles Atrium @ 7:00 p.m.
​1000 Main Campus Drive,
Raleigh, NC 27606
http://aatsfashionexpose.wix.com/ncstate
$5 for NC State Students, $10 for everyone else
Nu Sol Natural Hair & Beauty Expo
APRIL 20, 2013
Durham Convention Center/Marriott Hotel
112 Main Street, Durham NC 27792
info@nusolnaturalhairexpo.com
http://www.nusolnaturalhairexpo.com/
Neo Natural: The Convention
LOVE YOURSELF WEEKEND
___________________
listen | engage | fashion| shop | eat| network| experience
___________________
Discussion Topics:
PERMS vs NO CHEMICALS
Authentically You
Heritage Preservation
Self Esteem in the Mirror
The Beauty Industry
Transition vs Big Chop
___________________
Saturday, April 20, 2013  Neo Natural: The Convention from 6 pm – 10 pm
Will FeatureMalaika Tamu Cooper of Dreadz N' Headz
Cocoa Gadget of the Reinvent Boutique
Chisa D. Pennix-Brown of Lady Bizness
Princess Campbell of FABulous Transformations
Sharita Benson of By S. Benson
& Many more
NC State Fashion Week 2013    April 22-26th, 2013
The College of Textiles will host the 2nd annual
Fashion Week at NC State University, To see highlights from last year's show visit: http://wp.tx.ncsu.edu/ncstatefashionweek/
FASHION SHOWS:

CREATIVE FUSION OF EXTREMES
Monday, April 22, 2013 – 6:30 pm
James B Hunt Library Auditorium

A2W "HYPERNATURAL"
Thursday, April 25, 2013 – 7:30 pm
Court of the Carolinas

General Seating: $15; VIP Seating: $25

An evening where "everything you can imagine is real" would be Pablo Picasso's description of the runway.

http://dev.design.ncsu.edu/art2wear/

THREADS
Friday April 26th
Twelve College of Textiles Seniors showcase fashion design collections developed during their Senior Studio semester.
Southern Women's Show – Raleigh  
Friday April 26 – Sunday April 28 2013
http://www.southernshows.com/wra/
MAY
RALEIGH
For Tickets & More Info: http://inhmdraleigh.eventbrite.com/   – EARLY BIRD TICKETS  SOLD OUT!
GREENSBORO
For Tickets & More Info: http://inhmdtriad2013.eventbrite.com/
JUNE
Tickets & More info: http://kurltalknc-efbevent.eventbrite.com/
JULY
Tickets will be $20 in advance and $30 at the door.
For Tickets: http://curlsgonewildgreensboro.eventbrite.com/
Greensboro, NC GET READY
Return of the Curls hosts its 1st annual Natural Hair Expo and Hair Show this Summer.
Saturday 
July 13th, 2013
Greensboro Coliseum Complex
1921 W. Lee Street
Greensboro, NC 27403
Live Bands
Poets
MORE hair styling
Swag Bags
& special guest appearances
Poised to be a packed house and agenda including:
Professional Natural Hair stylists
On stage live demonstrations
Before and After Makeovers
Big Chops 
& much much more. 
This years theme has been chosen, and we expect you to be WOWED with all of our Curlfriends insight and showing you what it looks like when we say "Curls Gone Wild."
Sponsored by: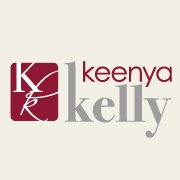 South Eastern Hair & Fashion Show – Wilson, NC
July 20, 2013
AUGUST
Material Girl Hair 2013 Hair & Fashion Upscale Networking Event – – Host by Celebrity Host

– Saturday August 24th, 2013
– Where: Grand Central 1000 Central Avenue Charlotte, NC 28204
– Time: 7pm -11pm
– Host by Celebrity Guest & Fly Ty
All are welcome –
Hair Lovers
Beauticians
Barbers
Make Up Stylist
Fashion Stylist
Boutique Owners
Hair Salon Owners
Merchandise & Product Distributors
– Age 21 and up
– Dress code: Fashionable
– Tickets also available at Material Girl Hair Boutique:
520 Collins Aikman Dr. Suite E207 Charlotte, NC 28262
– General Admission
– VIP (includes food and 1  Drink)
– VIP Table (Gift Bags, food, and 1 bottle)
– For VIP Table RSVP call 704-960-2964
For Tickets & Info: http://materialgirlhairevent-eventful.eventbrite.com/r/eventful
Events Schedule TBA
http://www.charlottefashionweek.com/
OCTOBER
NOVEMBER
DECEMBER
I'm sure there are many more events going on in NC this year, so if you are aware of a 2013 North Carolina  Hair/Beauty/Fashion/Style Event and it is not listed, please send me an e-mail: naturallystellar@gmail.com so I can update this list for everyone.  Check back often for updates. Thanks!